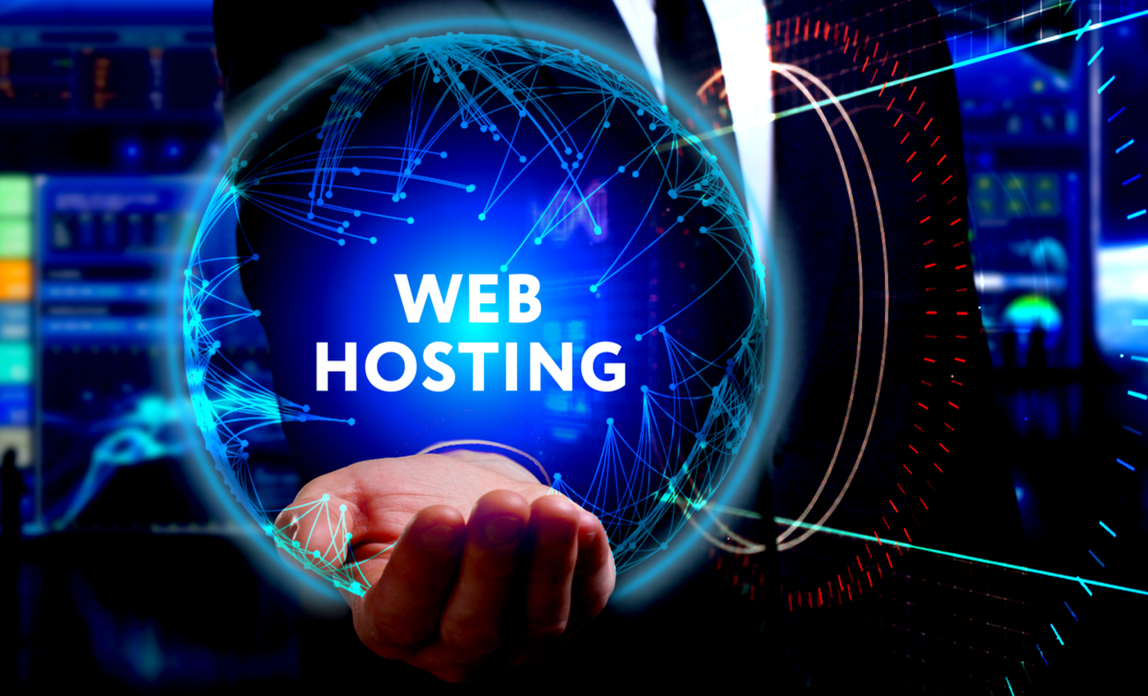 Which Nigeria Web Hosting company Is The Best? Actually many people have been asking and still confused on which Web Hosting Company is the best and reliable for hosting a domain with, I'll be giving you the latest update on the best hosting company in Nigeria.
The best web hosting sites listed on this web page have been selected by well-known webmasters who have been transacting with various web hosting companies on the web for many years.
The List below is the main best web hosting sites on the web that you can select if you want to host your personal or business website.
The websites listed below have been selected and ranked base on affordability, reliability, ease of use, uptime, amount of storage space provided, traffic provided and customer support. All the web hosting services provided below offer at least one free domain name registration.
What Is Web Hosting and Domain?
Web hosting is a service that allows organizations and individuals to post a website or web page onto the Internet. A web host, or web hosting service provider, is a business that provides the technologies and services needed for the website or webpage to be viewed on the Internet. Websites are hosted or stored, on special computers called servers.
When Internet users want to view your website, all they need to do is type your website address or domain into their browser. Their computer will then connect to your server and your web-pages will be delivered to them through the browser.
Most hosting companies require that you own your domain in order to host with them. If you do not have a domain, the hosting companies will help you purchase one.
Why Hosting?
Firstly Your website needs to be published online before it can be viewed on the internet. To put the website up, you will need a hosting account. This is where all pages of your website will be added to, in order to be made available to internet users.
When someone enters your domain name into the address field of his or her browser, the information on your web hosting account is loaded and can then viewed by the person, unless you are going for free hosting by Google account i.e Blogger, But WordPress is the most popular platform for building websites and blogs.
If you are thinking of building a website or starting a blog in 2019, WordPress is very likely on top of your list. As a result, a lot of web hosts now hosting services optimized for WordPress.
Maybe you are looking for web hosting services in Nigeria, this is a good place to start your search. You have two options if you are looking for web hosting in Nigeria, you can either go for a local web host or a foreign/international web hosting company.
The major advantage of Nigeria based web hosting companies is that you can pay in Naira via bank deposit or with your debit/ATM card. Nigeria based web hosting sites are also more economical and some of them offer .ng domains.
If you do not have a debit card to buy web hosting from the best web hosting sites like GoDaddy, Bluehost, or HostGator, just know Nigeria based hosting companies offer you convenient Naira payment. if you wish to Start a blog you can click Here.
Now, let us look at some of the best web hosting for WordPress:

Note that the price for the first year or first month is sometimes discounted, so it is a good idea to find out the regular price before you signup. Prices listed above are the regular price, you may pay cheaper for the first term.
1.Domainking
DomainKing is one of the most effective web hosting firms in Nigeria with a good vary of cheap services and freebies.
For as low as 300 naira per month, you'll get your website hosted on DomainKing. you will be fast to dismiss this as another low-cost web hosting service, however, you'd be wrong. This entry level arrange comes with free SSL (which is nice for SEO) and free .com.ng domain for the term you bought.
If you need additional resources and quicker servers, DomainKing conjointly has an 800 naira per month plan and a 1,599 naira per month plan.
If you wish to make a blog on WordPress, DomainKing features a number of plans targeted at hosting WordPress sites starting at 533 naira.
2. WhoGoHost
WhoGoHost is one among leading Nigeria primarily based web hosting suppliers, One distinctive factor regarding WhoGoHost is that the company offers both yearly and monthly plans, which may make things easier for individuals working below a tight budget and those that can't afford much on hosting.
The entry-level plan is known as aspiring prices 4000 nairas annually and 400 nairas monthly. This web hosting plan offers 1GB storage and 4GB of bandwidth. the company offers plans going from 4,000 to 21,500 naira yearly giving from 1GB to 25GB storage and 4GB to 75GB bandwidth.
3. HUB8
HUB8 is one of the new entrants into the Nigerian market. The company offers very affordable plans for webmasters in Nigeria. HUB8 boasts of a free WordPress hosting plan that offers up to 500MB storage and 100GB bandwidth.
If you need more capacity, the web hosting company offers its PRO plan for WordPress starting at just 490 Naira per month. In case your project is not on WordPress, HUB8 also offers regular web hosting starting with a free plan all the way up to an Ultimate plan that costs 1,690 Naira per month.
4. QServers
QServers is a local Nigerian web host, and the only localhost we can honestly recommend.
According to research, QServers scored an A+ in our worldwide speed tests (all other Nigerian hosts scored lower than C).
It also has a great starter package, which costs just ₦3,500. (Note: you are limited to just 2GB storage and 8GB bandwidth with this package, but it's great for small local blogs).Other features include 99.9% up-time, daily backups, free migration, and it supports .ng domains.
You may also appreciate the payment options. As a local Nigerian host, you can pay by bank transfer or Inter-switch Web-pay.
5. HostNowNow
HostNowNow is another great and fastest growing web hosting company in Nigeria which provides a range of hosting options such as reseller hosting, shared hosting, and cloud hosting for webmasters so far is easy fast and reliable.
For as low as 3,000 nairas annually, you'll host your web site on HostNowNow.
6. Utiware
Utiware offers Windows hosting and online payment together with your InterSwitch or MasterCard ATM/Debit cards.
you'll additionally pay with a deposit in some selected banks. Furthermore, Utiware offers from 5GB to fifty GB storage looking on your subscription package.
Monthly traffic limit ranges between five GB to 180 GB traffic depending on your hosting plan with a value starting from 5,000 to 100,000 naira yearly.
Utiware offers PHP and MySQL on their Windows hosting, visit the site here for hosting.
7. SmartWeb
SmartWeb Online Solutions is a fast-growing web hosting company gaining in reputation by the day since its launch in 2004.
The hosting company offers from 10GB to unlimited storage depending on your subscription package. Monthly traffic limit ranges between 30GB to unlimited traffic, again depending on the hosting plan you choose with price ranging from 3,500 to 50,000 Naira yearly.
You can pay in Naira for your SmartWeb hosting plan.
8. Web4Africa
Web4Africa is another web hosting company based in Nigeria that you need to check out if you are building a website and prefer to host in Nigeria.
The web hosting company offers monthly subscription packages ranging from 3,937.50 Naira to 39,375 Naira per year. The cheapest plan offers 5GB bandwidth with 1GB disk space, while the highest plan promises unlimited bandwidth and unlimited disk space.
9. Registeram
Registeram could be a fast-growing web hosting company in Nigeria. It offers services starting from domain name registration to web hosting. Registeram Linux web hosting prices between 11,500 and 75,000 naira annually.
Registaram offers and the Monthly traffic limit ranges from 25GB to 90GB traffic on your web hosting plan and 5GB to 30GB storage space depending on your subscription package purchased online with credit or debit card or via bank payment deposit
Registeram support an auto-installer for Joomla, WordPress, Drupal, and many more scripts as regards to the information on the website.
10. GlobalHosting247
GlobalHosting247.com offers one of the most affordable web hosting services in Nigeria, With as low as 2250 Naira, you can get one year of the company's basic plan, which offers you 1GB disk space and 15GB Bandwidth + unlimited Mysql databases, unlimited FTP accounts and unlimited email accounts.